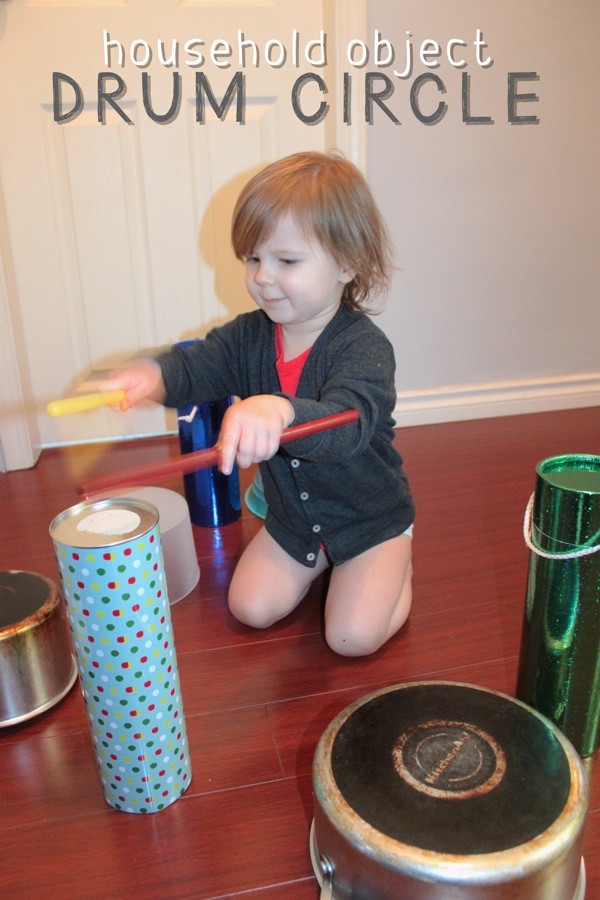 Today as I was organizing the mess of mason jars in our hallway catchall closet, my curious Miss G spied some old wine gift tubes in the bottom.  Naturally, she yanked them out and began drumming on them.
Before long, we'd yanked out all kinds of pots, containers, and bowls out and created an impromptu drum circle for the budding musician in our family.
Maracas, rhythm sticks, wooden spoons, a xylophone, and background music were added in along the way too.
Perhaps not the most neighbour-friendly activity if you live in a small apartment or have basement tenants below you (ours weren't home), but great fun for a rainy day.
Here's our little musician jamming out…
♥
For extra fun, like us on Facebook here and find us on Instagram here.