Today Gracen's autumn nature shelf got a much needed makeover…
Gone are the crunchy leaves, dried out sunflowers, mini pumpkins, new apples, and shedding cattails…
And in are the bare branches, pinecones, evergreen limbs, and dried red berries.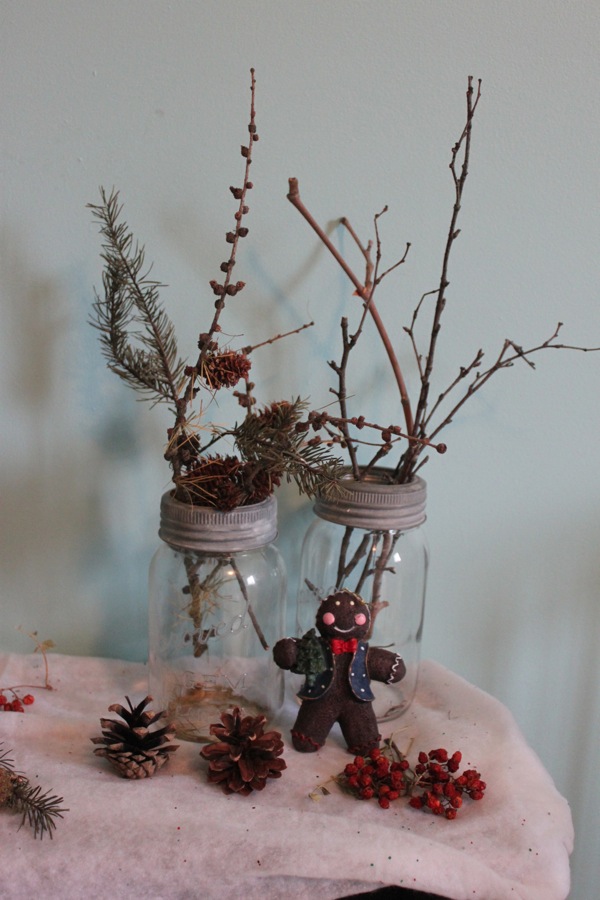 If we're striving for accuracy, the title 'Christmas shelf' would probably be more appropriate at this point, but we're sticking with 'nature shelf' because soon enough all of the little Christmas extras (many of which were mine when I was little) Miss G carefully selected and added will be tucked away until next year and we'll be back to having shelves filled with plain ol' nature things.
And because we don't have quite as many wintery things as we did autumn-y things, we decided to use the bottom shelves for seasonal books, which Gracen loves having on display.
Here's a look at our mini transformation…
♥
To keep up with all the Mama.Papa.Bubba. fun, like us on Facebook 

here

 and find us on Instagram 

here

.