This morning we woke up a wonderful surprise – SNOW!  Not the wet, messy snow that turns to puddles within the hour, but real, light, fluffy snow!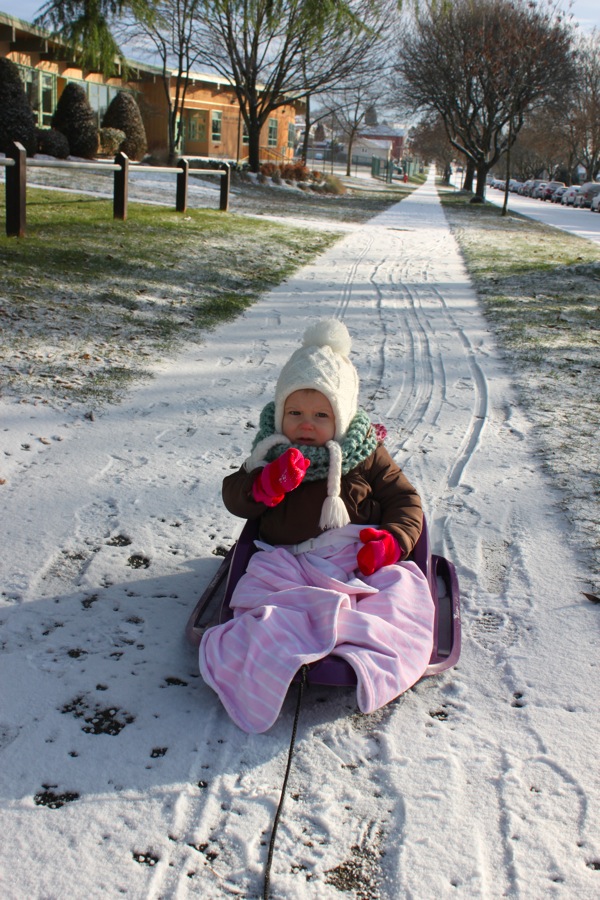 Naturally, Grae and I quickly got dressed and headed out to scour the stores for a little sled.  It took a couple of stops, but we found one!  We got dressed, got Grae strapped in, and toured in the neighbourhood  for most of the morning.
Grae waved to other walkers from her sled, and if we so much as paused at an intersection, she'd immediately start signing, 'More! More! More!'  Hopefully the snow will stick around for a bit so we can enjoy it for a few more days.