Al Kout Mall is one of my favourite nearby places to hang out in Kuwait… It has a beautiful water-lined walking path leading up to it, fountains that are choreographed to music, and tons of outdoor seating space.  Plus, if you go in the mornings, it's very quiet, which I love.  Miss G and I visited this morning, enjoyed cool drinks outside, and then climbed to the top of the lookout tower.  Here's our morning in photos…
Barely a soul in sight.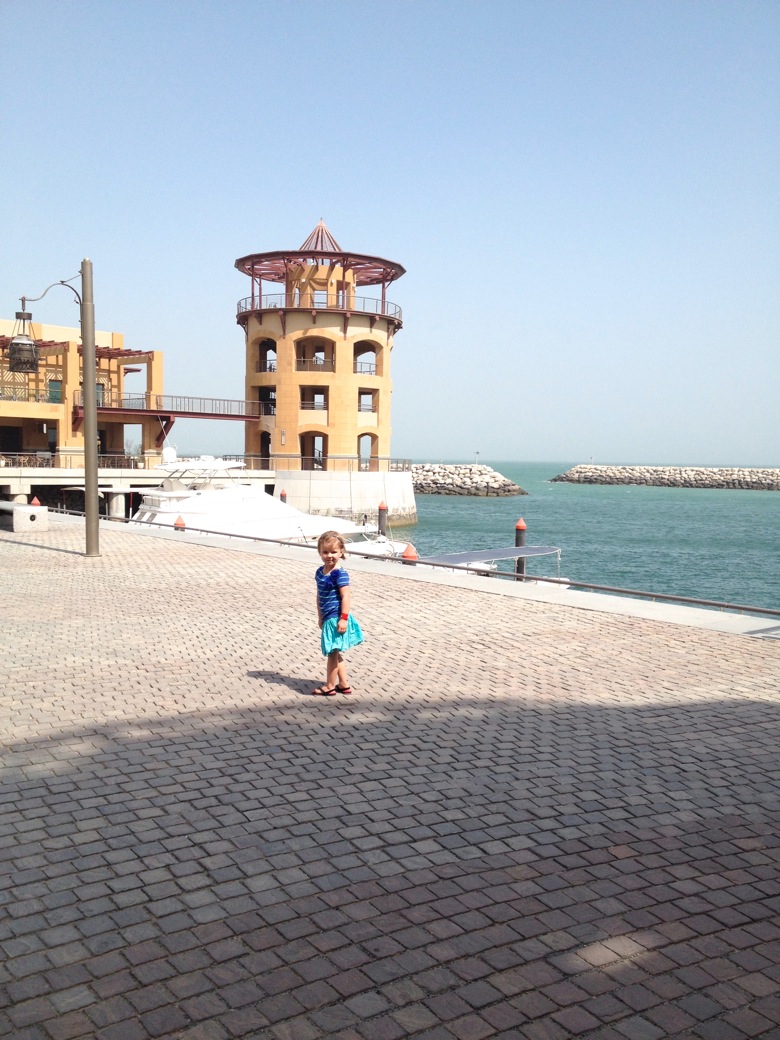 Off to the tower.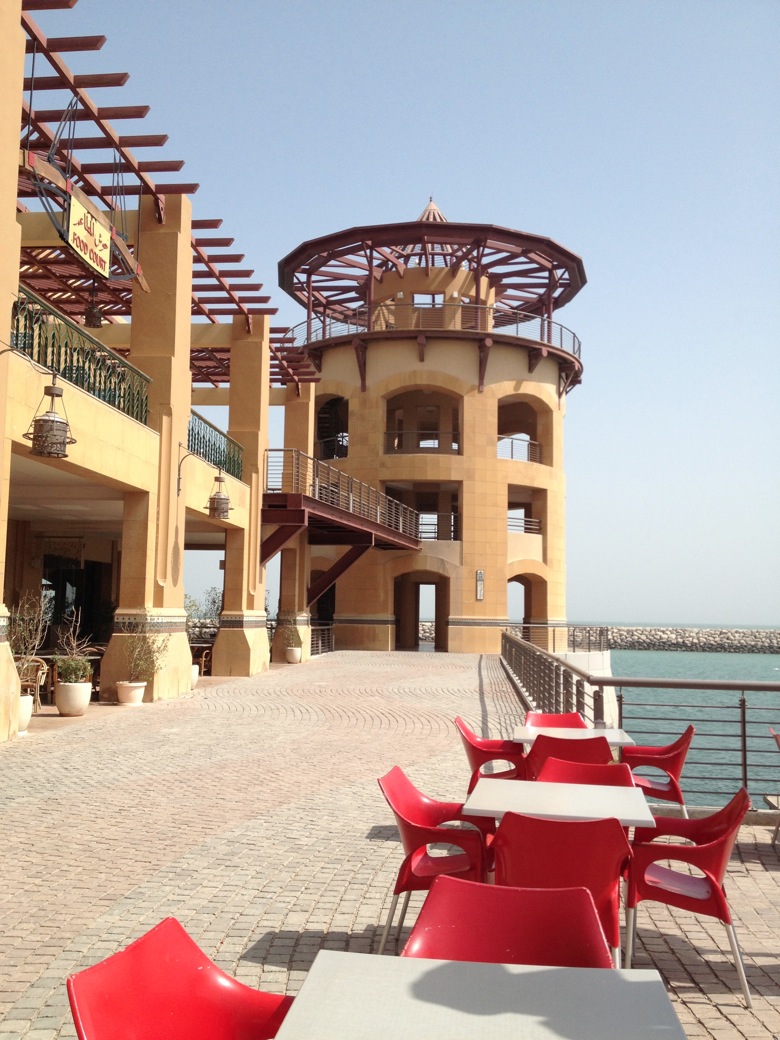 'Woah, Mama.  Look how big it is!!!'
First floor view.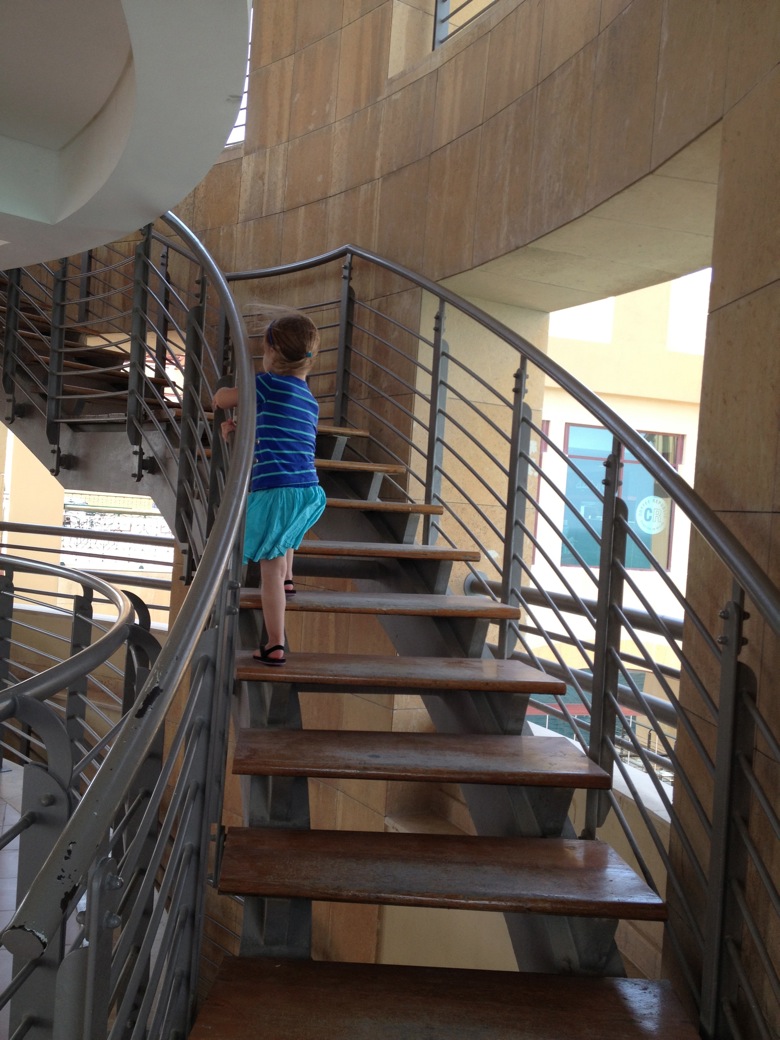 Up, up, up.
Second floor silhouette.

Favourite image of the day.
Checking things out.
At the tippy top.
Soooo windy!
For more fun not found on the blog, join us on Facebook or follow us on Instagram.