I remember loving making Valentine's Day cards for my friends when I was little, so I was very excited to make them with Gracen for the first time this year…  Here's what she shared with her little friends and cousins today:
'Have a colourful Valentine's Day!' cards with homemade heart-shaped crayons for her little friends.  (We cheated a little bit and borrowed this already made card.)
A bigger version of the same card for her cousins Korbin, Chayton, and Kinslee.
And also for the cousins – felt heart hair clips for the little girls…
And felt tic-tac-toe boards for the big boys.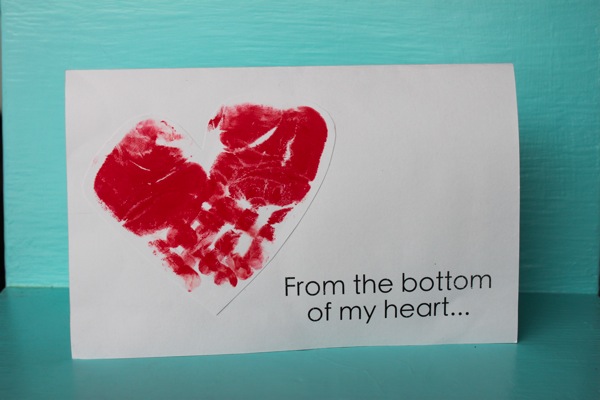 And something special for Papa too…
A handmade card card stamped with her little hands and feet.  
♥