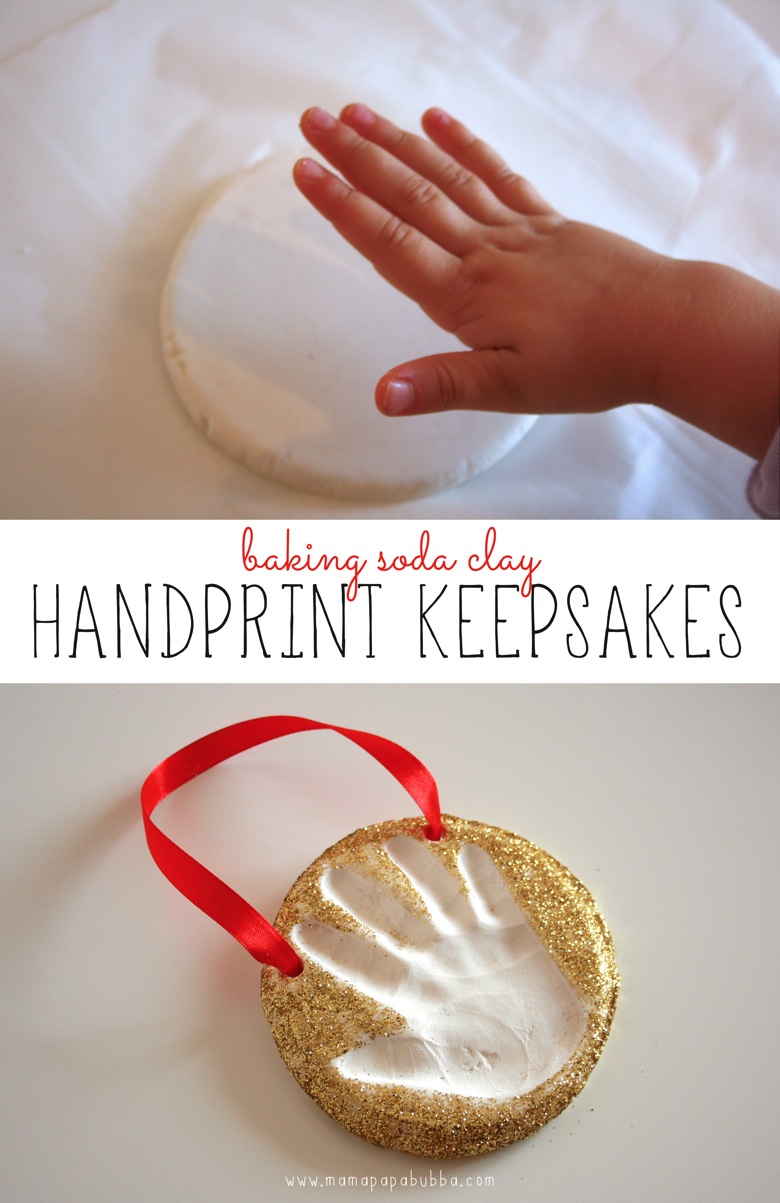 Okay, I fully admit it…  Between the yearly handprint canvas we did just a couple of months ago and the paper strip handprint art we did just a couple of days ago, we may be a teensy bit handprint obsessed.  I can't help it.  I don't know if it's the Kindergarten teacher in me or the mama in me, but having these little handprints frozen in time just makes my heart happy.  
These particular handprint keepsakes are a favourite in our house.  Miss G and I have made variations of this project many times in the past, some of which have become decor, some heartfelt gifts, and others Christmas tree ornaments.
But no matter what they become in the end, we always make them out of our very favourite homemade baking soda clay.   This stuff is a dream to work with and is super easy and inexpensive to make (plus you most likely have everything you need in your kitchen at this very moment!)
How you decorate them is up to you, but we went with GLITTER this time around which both Miss G and I loved.  So pretty, right?!
*For all of the details of this project, as well as our simple baking soda clay recipe, click HERE to read our baking soda clay handprint keepsakes post.*
FYI:  With the recipe in the link, we made our handprint keepsake, plus 20 small cookie cutter ornaments, which is probably equivalent to 3 or 4 handprint ornaments.
While you're at it, check out all of the different ways you can use baking soda clay to make gorgeous Christmas ornaments too!
For more fun not found on the blog, join us on Facebook or follow us on Instagram.